BNY Mellon
This employer has taken extra steps to respond to reviews and provide job seekers with accurate company information, photos, and reviews. Interested for your company?
Learn More
.
BNY Mellon – Why Work For Us?
---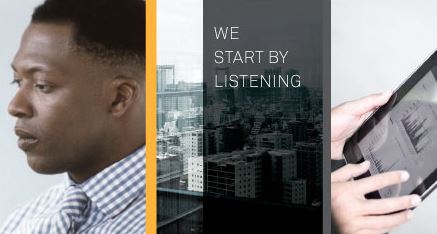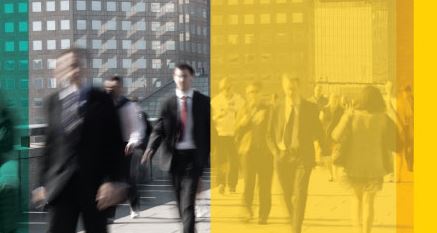 We are BNY Mellon
BNY Mellon is a global investments company dedicated to helping its clients manage and service their financial assets throughout the investment lifecycle. Whether providing financial services for institutions, corporations or individual investors, BNY Mellon delivers informed investment management and investment services in 35 countries and more than 100 markets. As of June 30, 2013, BNY Mellon had $26.2 trillion in assets under custody and/or administration, and $1.4 trillion in assets under management. BNY Mellon can act as a single point of contact for clients looking to create, trade, hold, manage, service, distribute or restructure investments. BNY Mellon is the corporate brand of The Bank of New York Mellon Corporation (NYSE: BK). Additional information is available on www.bnymellon.com, or follow us on Twitter @BNYMellon.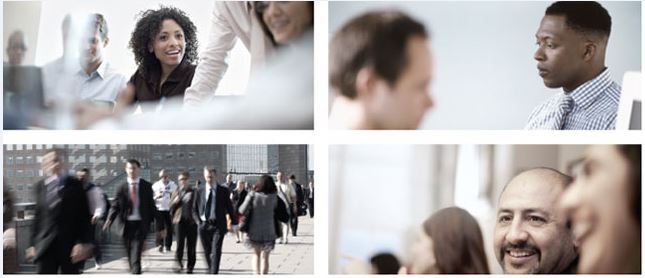 Campus Recruitment
At BNY Mellon, our strength is our global team of more than 49,000 individuals. We build on this strength by recruiting diverse individuals and cultivating an environment of opportunity and inclusion where everyone can contribute his or her unique skills and talents. Our campus recruiting program is one of the ways we seek to hire high-quality, entry-level talent.
Whether you're seeking an internship or full-time position, you'll find that BNY Mellon offers a challenging and rewarding spectrum of opportunities in which to start your career.
To help us identify individuals for open positions, BNY Mellon has formal relationships with colleges and programs globally to source BA, BS and MBA students who share our commitment to our values of Client Focus, Trust, Teamwork and Outperformance. We also sponsor and participate in a variety of recruiting events and career fairs that attract potential candidates.
For each position, the recruiting process starts with an online application form and resume upload that will determine if your skills, experience and knowledge meet the initial job criteria. The more we know about you, the better we can match you with a suitable opportunity. Please review our website, which offers insight into opportunities in our company.

Diversity and Inclusion
A Message from Jyoti Chopra, Global Head of Diversity and Inclusion
Jyoti Chopra, Global Head of Diversity and Inclusion, BNY Mellon

 

 

 

 

 

 

 

 

 

 

 

 

 

BNY Mellon is an investments company. We provide investment management and investment services that help individuals and institutions invest, conduct business, and transact in markets all over the world. Our diverse range of investment capabilities requires an equally diverse workforce to develop and deliver our expertise directly to clients.

Our clients' success starts with the success of our people. So it only makes sense to create an environment that fosters a diverse team of highly skilled professionals. Here, you'll find a variety of experiences and viewpoints that, when fused together, work toward a common goal—one that leads to amazing performance and results.

At BNY Mellon, we thrive because we support our people in advancing in a diverse culture that embraces innovation and collaboration. It's that simple. When you join us, you'll have access to a wide range of networking groups, training courses, mentoring programs and tuition assistance, all available to support your personal and professional goals. In return, you'll be empowered to share your insights and uphold the highest standards of integrity in everything you do. You'll play a significant role in our company's future—bringing strategic solutions and big ideas to clients around the world.

"Personally, I'm absolutely certain that the diversity of our workforce makes us more perceptive and more creative. Our wealth of experience and viewpoints helps us deliver the best, most innovative solutions to our clients. And our diversity helps ensure that each employee has every opportunity to contribute his or her best work—and to be recognized and rewarded for that performance." - Gerald Hassell, Chairman and CEO, BNY Mellon

 
Corporate Social Responsibility
Corporate social responsibility (CSR) is crucial to how we fulfill our role as a major global financial institution.
At BNY Mellon, we've evolved our approach to social responsibility beyond our already strong employee engagement, environmental stewardship and community involvement practices to precisely address our role in the world as the global leader in investment management and investment services.

---
Gerald Hassell
405 Ratings
Comp & Benefits

Work/Life Balance

Senior Management

Culture & Values

Career Opportunities

I have been working at BNY Mellon full-time (more than an year)

Pros

Good work life balance. Easy to move across teams internally.

Cons

Too slow to change.
Low salary.

Advice to Management

Advice

Focus on being more agile.

BNY Mellon

2014-11-22 23:57 PST
BNY Mellon Interviews
Updated 24 Nov 2014
Application Details

I applied online. The process took 3 days – interviewed at BNY Mellon.

Interview Details

I applied through the company web side as a current employee, the process took a couple days. The company recruiter contacted me scheduling a phone interview. HR didn't scheduled a conference room

BNY Mellon

2014-11-17 19:34 PST
BNY Mellon Awards and Accolades
National Top 50 Green Companies
,
Green Power Partnership
,
2010
Best Places to Work for LGBT Equality
,
Human Rights Campaign
,
2010
Top 500 Green Companies
,
Newsweek
,
2009
Barron's 500
,
Barron's
,
2009
World's Most Admired Companies
,
Fortune
,
2008
Show More
BNY Mellon Locations
Website
www.bnymellon.com
Headquarters
New York, NY
Type Company - Public (BK)
Industry Finance
Revenue
$10+ billion (AUD) per year
Work at BNY Mellon? Share Your Experiences